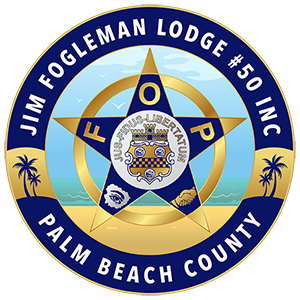 FOP Lodge #50 Presents
"The Elves and the Shoemaker"
The classic Brothers Grimm story takes the stage as an original musical with new lyrics set to traditional holiday melodies.
An Elf must help a poor shoemaker... with the help of the elves in the audience.
A Production of the Atlantic Coast Theater for Youth
Wednesday, December 7th, 2022
7:00 PM
Village of Royal Palm Beach Cultural Center
151 Civic Center Way
Royal Palm Beach, FL 33411
Solicitation for this year's show will begin in March 2022.
Thank you to all of our Boosters, Sponsors and Business Supporters who made our 2021 show a success. Your generous contributions enable us to continually present quality children's programs during the past three decades.
Please Note:
The Jim Fogleman Lodge #50, Inc partners with a local, third party solicitation firm seeking support from only the area business community selling advertisement space in our annual show program. The money received supports this successful Holiday presentation as well as for the general welfare of the Lodge. The callers are not members of the Lodge nor employees of the Palm Beach Sheriff's Office and should not be representing themselves as such. Our business office is located at
3175 South Congress Avenue
Suite 304
Palm Springs, FL 33461
Supporter's information is never sold or shared to data brokers or other marketing firms. Our solicitation efforts do not include the use of annoying "robo calls" as other NON-LOCAL organizations continue to use. Lately, we have received complaints regarding calls from police related organizations such as "Police Officer Defense Alliance" and "Florida Police and Troopers Association". These organizations are not affiliated with Jim Fogleman Fraternal Order of Police Lodge 50 Inc and any money you donate will not support us. Please consider this when you decide to make your contribution. The members of Jim Fogleman Lodge #50 appreciate our business community's past and future support. Thank you all for your generous contributions.
Advertising Your Company
If you would like to advertise your company or have questions regarding your company's ad please call 561-432-8383 to speak with the Solicitation Manager. You may also email the solication office at fopshowprices@gmail.com as well.
The Fraternal Order of Police Jim Fogleman Lodge #50, Inc is a Florida Not for Profit Corporation that is supported by donations. A copy of the offficial registration and financial information may be obtained from the Florida Division of Consumer Services by calling Toll-Free within the state 800-435-7352. Registration does not imply endorsement, approval or recommendation by the state. . FEIN 23-7151870. Registration CH29.
Page Last Updated: Jan 29, 2022 (06:24:25)