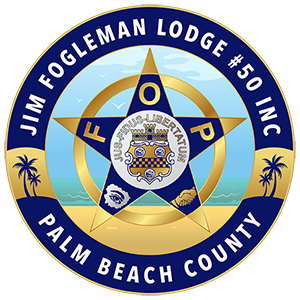 Any full time or retired law enforcement officer may join the FOP. If you are a regularly appointed or elected and full-time employed law enforcement officer of the United States, any state or political subdivision thereof, or any agency, then you can become a member of the Fraternal Order of Police. Complete and submit the online application. You will also need to submit a copy of your active or retired Law Enforcement or Corrections ID/Credentials along with your application. Please note, you cannot be a member of more than one FOP lodge, either in the State of Florida or out of state per FOP National Lodge by-laws.
Active Member with Legal Aid - $420.00 per year
Active Member without Legal Aid - $60.00 per year
As an Active Member in good standing of Lodge 50 you are:
eligible to attend and have a voice at all monthly meetings
eligible to run for an elected position (in accordance to Lodge bylaws)
eligible to enjoy all of the member privileges provided by the Fraternal Order of Police, including scholarship and free college degree programs.
For a list of member benefits click here
Page Last Updated: Jan 21, 2022 (04:53:51)